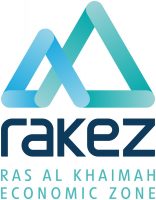 RAKEZ Company Formation
RAKEZ (Ras al Khaimah Economic Zone) was established in 2000 and is 45 minutes from Dubai International Airport in the Emirate of Ras al Khaimah. The Emirate, which is particularly popular with tourists and expatriates, offers modern legislation for international investors and a liberal framework for all areas of the company. With state-of-the-art office infrastructure, industrial areas and luxurious residential complexes, Ras al Khaimah is one of the particularly ambitious Emirates. For foreigners, company incorporation in the Ras Al Khaimah free trade zone is simple and unbureaucratic.
Your advantages:
100% foreign ownership
0% corporate tax
0% personal income tax
0% import and export tax
100% repatriation of capital and profits
UAE residency permit for investors and employees
Substance as per the international requirements
Modern companies' law
First-class infrastructure
Access to all major international banks
Fully equipped business centers
Offices, warehouses and land for lease within the Freezone
Ras al Khaimah is characterized by an excellent infrastructure, low start-up costs and attractive framework conditions. Rent prices for commercial real estate and industrial halls are significantly cheaper than in Dubai and Abu Dhabi. RAKEZ is often the preferred free zone for service companies, industrial companies and trading companies. With its own "offshore register", the RAKICC, Ras al Khaimah also offers the incorporation of offshore companies and, since 2020, foundations.