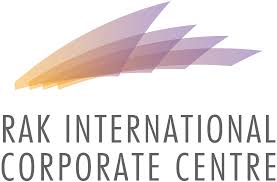 RAKICC Company Formation
RAKICC (Ras al Khaimah International Corporate Center) also known by its former name "RAK Offshore" is the commercial register for International Business Companies of the Emirate of Ras Al Khaimah, near Dubai (United Arab Emirates). RAKICC / RAK Offshore Companies offer the fastest and most cost-effective way to set up a company in the United Arab Emirates and benefit from the high international reputation of the business location. Compared to classic offshore locations such as Panama, BVI or the Cayman Islands, the United Arab Emirates enjoy a much better reputation among investors, business partners, banks and authorities and still benefit from the complete tax exemption and the modern corporate law of the United Arab Emirates.
The advantages of a RAKICC / RAK offshore company:
100% foreign ownership
0% corporate tax
0% personal income tax
100% repatriation of capital and profits
Modern companies' law
First-class infrastructure
The International Business Company offers flexible design options and maximum discretion for international investors and entrepreneurs. In contrast to the companies in the free trade zones, the start-up costs are significantly lower, as are the requirements. All International Business Companies are only allowed to serve customers outside of the United Arab Emirates and therefore only allow limited employment of local workforce. In particular, no residence permit can be applied for through a RAK offshore company.
This makes RAKICC offshore companies and Dubai offshore companies ideal for international transactions, companies with a global horizon and as a holding companies for assets. For investors and companies who want a tax-free company with substance, employees, their own premises and the possibility of tax-free residence, we recommend establishing a company in the freezone of Ras Al Khaimah.
We would be happy to advise you on the selection of the ideal company form for your company in the United Arab Emirates.